When are the services?
We have a Sunday morning service from 10:30 am to 12:00 pm. All children, Little Heroes (ages 1-3), Transformers (Kinder-5th grade) and Joyful-Rebellion (middle-high school) will remain with you in the service during praise and worship for the first 30 minutes. They will then be dismissed to their respective classrooms.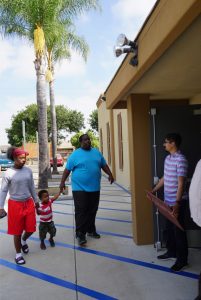 What should I wear?
Wear whatever you want! At Spirit Life we welcome jeans, t-shirts, suits and ties, whatever you're comfortable with. Come as you are.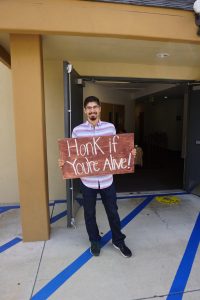 How do I get there?
Spirit Life is located on Mapledale St. near Carmenita at 13246 Mapledale St. Norwalk, CA. 90650. If you take the 5 freeway exit on Carmenita and you will be a few blocks from our meeting site. If you're coming on the 605 you can exit on Rosecrans and go East. On Carmenita make a right and then a right on Mapledale and you will find us on the left-hand side. Please use the direction settings on the map below for further directions.

What happens when I arrive?
You will be warmly greeted by our greeters as you enter the building. You will then see our welcome center with a team ready to point you to the restrooms and to the age appropriate classrooms for children. The team is available to answer any questions you may have about our church service and about our church in general. They will give you a tri-fold with information on our church. And if you arrive between 9:30-10:15 they will invite you to visit our fellowship hall for some refreshments. (Don't forget to stop by our welcome center after the service to pick up a small gift.)
The doors to our auditorium open at 10:20 a.m. When you are ready, you will be invited you to sit anywhere you like.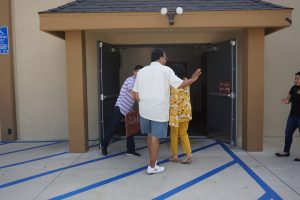 What is the service like?
Our service is about an hour and a half. The first 25 minutes of the service you'll get to enjoy some modern worship music led by our Worship Team. We'll show the words to each song on the big screen, so you can follow along and sing, if you're comfortable doing so.
The pastor or a member of our teaching team, will then offer a short prayer for everyone. This is followed by a short welcome video. The pastor or member of our teaching team will then dismiss the children to their classrooms. Parents will check in their children at this time. As parents return after briefly signing in their children, we jump right into the day's message. Each message/sermon is 30-40 minutes long and takes the truth of God's word and applies it to your life in some very real and practical ways.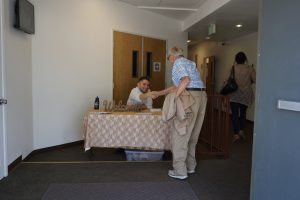 What about my kids?
Little Heroes and Transformers have trained volunteers that provide a clean and safe environment for your children. They lead your children in a biblical lesson, crafts and games. Your children will want to come back every Sunday!
At Joyful-Rebellion our team of trained volunteers will offer your teenagers a biblical lesson that will help them grow in their knowledge of God and will strengthen their faith. Your teens will also want to come back to our weekend service!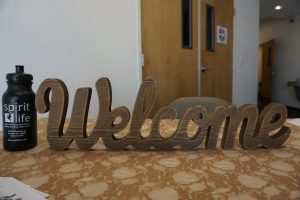 Plan your Visit.
Let us know when you're planning to visit and who you are bringing, including the age of your children, by filling in the form below. We want to be ready for you. Or call us at 562-646-SLCC.
Any other questions?
Was there something we forgot? Feel free to contact us by filling out the short form below for any more information or by calling us at 562-646-SLCC. We hope to see you soon!