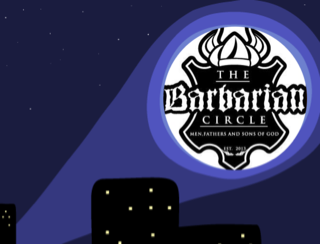 The Barbarian Circle will meet on the four Thursdays of January starting January 5 from 7:00-9:00 pm at 15108 Starbuck St. Whittier 90603. Come hungry and bring a friend. The theme this year is "Raise the banner and stake your claim."
Mission Statement: Our mission is to provide an environment where raw masculinity and faith intersect.
Vision Statement: Our vision is to see God transform men into warriors for his Kingdom.